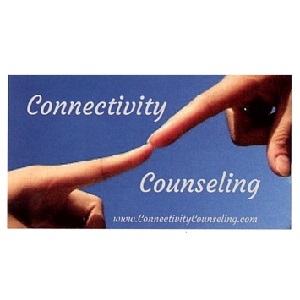 Phone: 719-717-9009 | 123 G Street, Suite 8 Salida, CO
Email: betsy@connectivitycounseling.com
Website: www.connectivitycounseling.com

"Connectivity Counseling" is my new private practice that sprouts from many years of counseling in mental health and counseling agencies. This name encapsulates, what for me, is the crux of therapy: improving our ability to connect to ourselves, to others and with the world at large. My experience has been treating mental health disorders throughout my career, so I feel well versed in helping you to improve most problems. I work with all ages from young children through our elders. My current focus and specialty is offering in-home assessment and treatment for Seniors and their caregivers.