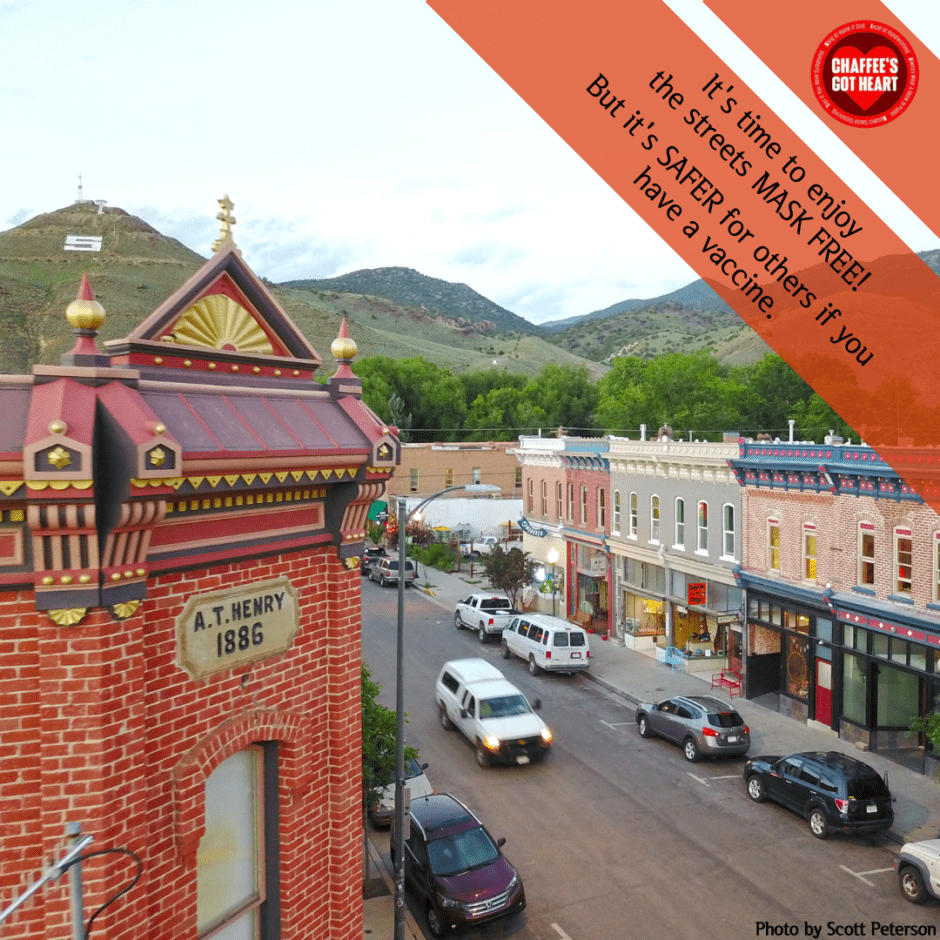 All businesses have the right to still REQUIRE a mask upon entry!  At this time, the decision is up to our business owners.  Masks are encouraged for those not vaccinated.  
Chaffee's got HEART: Community Spotlight
This new initiative will highlight businesses or individuals who have gone above and beyond to protect our community during the COVID-19 pandemic.  Those who have been nominated for this honor have been chosen by fellow community members, because they have shown what it really means when we say: Chaffee's Got HEART.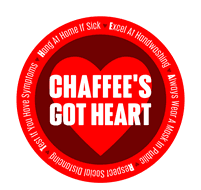 Who's in the Spotlight? Click the links below to read about the actions that earned these businesses/individuals their place in the Community Spotlight!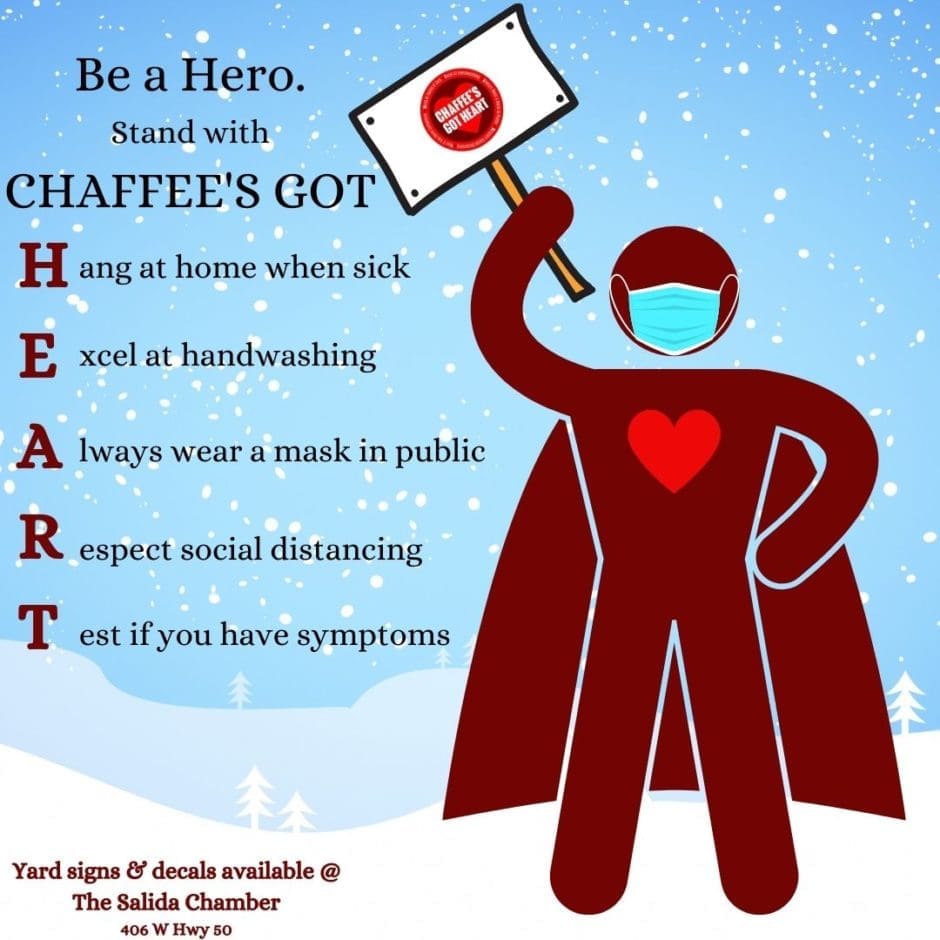 Click HERE to visit the official Chaffee's Got HEART website!
Click HERE to visit their Facebook!


Click HERE to visit the Salida COVID Resource Page!