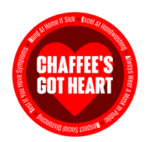 Check
www.cotrip.org
for travel alerts.
– Road Project Announcement –
U.S. Hwy 24 CLOSURE near Antero Junction for Bridge Construction. Find project information HERE.
CDOT begins project to improve CO Hwy 172
Work will take place from Ignacio to the US 160 junction at Elmore's Corner
CLICK to learn more about road delays & detours.
---
Current Week Events & Save the Dates
Join us Friday, December 8th, from 5-7pm, for Business After Hours! This event will be hosted at Brady's West Greenhouse and Nursery. Admission for Business After Hours is $10 at the door and will include 2 drink tickets and appetizers.
Save the date for Thursday, December 21st, for What's Up Salida?! a free networking event, which is open to the public! Coffee will be provided, please bring a useable mug!

Want to find more future dates? Visit the online Chamber Calendar!
Announcements
Absolute Bikes
Fall Is Officially Here – and so is the best riding of the year! With daylight savings in effect, we are on our winter hours. Starting November 6th our hours are: Monday – Friday 11-6pm; Weekends 10-5pm. Check Local Trail Conditions!
A Church
Plan your next party, wedding, or event at A Church! Now taking reservations for holiday parties. Contact 719-221-1114 or achurchsailda@gmail.com.
Find our upcoming events and music at www.achurchsalida.org!
Want to give to A Church? Donate up to 3 gently used clothing items to Free the Monkey. A Church's account number is 8986. Proceeds will go towards our mini-grants. Call (719) 221-1114.
Antero Outdoors
New Product Alert! Cotton/Wool Sweaters in great new colors and patterns. As always, Free local delivery. Check us out here.
Anupa i.v. Hydration
Offering many cocktails and basic hydration to help you feel your best! We offer speciality infusions such as Immunity, Performance Recovery, Traveler's, Headache Relief and of course a Hangover Recovery. We have amino acids, B vitamins, Glutathione, NAD+ and so much more. Two locations and we are mobile! Serving Salida, Buena Vista and surrounding areas. anupaiv.com (719) 470-0255 (text or call)
Ark Valley Humane Society
Ark-Valley Humane Society (AVHS) is hosting a Home for the Holidays Adoption promotion from Wednesday November 15th through Saturday, December 23rd. During this promotion all adult animals (8 months and older) will have 'Name your price' adoption fees. All puppies and kittens will have ½ off adoption fees. Click HERE for more details!
Arkansas Valley Physical Therapy
Happy Holiday Season from Arkansas Valley Physical Therapy! We are happy to announce that we are able to get patients in for therapy within two to three days right now! Are you or someone you know waiting to get into physical therapy? Don't wait! We want to help you get started on your road to recovery after illness, surgery, and injury now. We specialize in orthopedics and fall prevention programs, water therapy and more! We are in a direct access state and patients can see us without a doctor referral. Also, you can CHOOSE where you attend physical therapy. Go to our website ArkansasValleyPT.com and make an appointment request. OR call 719-539-3626.
Aventa Credit Union
Aventa Credit Union and Blue Federal Credit Union have jointly agreed to merge, pending approval from the National Credit Union Administration, and Aventa's membership. The merger is expected to be completed in the first half of 2024. Click HERE to see the press release.
The Beekeeper's Honey Boutique
Salida Wildflower…Back in the Saddle. That sweet, wild honey is back on our shelves & just in time for the holidays! Buzz on in to The Honey Boutique or shop online, but be sure to stock up on our most popular honey…it sells out fast!
We are also pleased to present your tastebuds with our spicy new Hot Honey! It's sweet, delicious, & gives a nice little sting to your taste buds. Try it with pizza, chicken, shrimp, roasted veggies, cheeses or make your cocktail a little spicy!
The Beekeeper's Honey Boutique is at 209 West 3rd Street in Salida (719)539-3443. Hours: Monday-Saturday 10-6pm, Sunday 11-4pm
Buena Vista Mountain Adventures
BVMA is offering Trailhead Tuesdays which is a series of snow safety talks and gear repair. This series is FREE & OPEN TO THE PUBLIC! Click the link to see the Current Courses and Dates and to Register!
BV eBikes
E-bike rebates are available starting in the middle of September! Bring your rebate voucher to BV eBikes and receive a free gift with your e-bike! Click HERE for more information!
Great news for customers of Sangre de Cristo Electrical Association. You are entitled to a $150 rebate per e-bike purchased up to a total of 2 e-bikes. For more information regarding this new program, click HERE!
Caring and Sharing
Every Monday is Senior Day.  Ages 55+ gets 25% off the entire store.
Caring and Sharing, your community thrift store, needs a lending hand. Come volunteer and be a part of the giving heart of Salida.
Central Mountain SBDC
We have tons of events and workshops coming up!  CLICK to see what's coming up and register online.

Chaffee County Community Foundation
Colorado Gives Day is December 5! Chaffee County residents and businesses are invited to give where you live. With every donation, organizations are eligible for special perks and prizes. CCCF manages ChaffeeGIVES.org to inspire potential donors and raise awareness of the local organizations working to build a vibrant community for all. Scroll through the organizations on this page and give to your favorite nonprofit. A donation of any amount makes a huge difference.
Grant Funding Available to Chaffee, Fremont, Lake, and Custer County First Responders. Applications are due no later than December 31st, 2023. To view the entire press release and see the application, click here!

Chaffee County Government
*The Chaffee County Land Use Code Update project team is seeking public input on proposed amendments for the second set of Land Use Code topics under review within this initiative. Click HERE for more details.
**Chaffee County has designated geothermal resource development for the commercial production of electricity as a matter of state interest. For the full press release, click here!
***The dream of a new recycling center and waste transfer station in Chaffee County is a major step closer to reality following today's announcement of a $4 million grant award from the U.S. Environmental Protection Agency (EPA). Click HERE for details.***
Chaffee County Housing Authority
The Chaffee Housing Authority (CHA) is looking for one new Director to join our Board. We have an opening for an At-Large Director. The current Director is stepping down due to family reasons. Applicants must have a keen interest in affordable housing and a willingness to work productively and respectfully as part of a county-wide team serving the needs of low to moderate income renters and those experiencing homelessness in Chaffee County. Applicants selected by CHA's Executive Committee will be interviewed and recommended to the full CHA Board for consideration at the December 21st Board meeting. Applications for these positions can be found on the CHA website at the following link: Join our Board|Chaffee Housing Authority. All newly appointed board members must adhere to the CHA Board Job Description and Expectations on the website and serve on at least one CHA Committee of their choice. Questions about these Board openings should be directed to: info@chaffeehousingauthority.otg or (719) 530-2590.Applications will be accepted starting on November 21, 2023, and will close on December 5, 2023, with interviews scheduled for December 8, 2023.
The Chaffee Housing Authority (CHA) is adding to the team with a new Real Estate Projects Manager opening. The position will report to CHA's Executive Director and will be responsible for supporting CHA's real estate matters. For details click HERE. Interested applicants should email info@chaffeehousingauthority.org and include a cover letter and resume. Applications will be accepted on a rolling basis with first round phone interviews being scheduled beginning December 8. 2023.
Chaffee County Nonprofits
Are gearing up for 2023 Colorado Gives Campaign. For the full press release, click here!

Chaffee County Public Health
Chaffee County Public Health (CCPH) is pleased to announce that it has hired Monica Ranes as the new coordinator for the Chaffee County Home Share Program. In her role, Monica will oversee the grant funded Home Share program which is aimed at helping older adults
age in place while simultaneously creating more affordable housing opportunities for our community. Home Share is designed for adults over the age of fifty-five who have extra space on their property and can offer living accommodations to those seeking reduced rent in exchange for providing agreed upon tasks. Tasks generally include things like computer help, meal preparation, rides to appointments, light
housekeeping, snow removal, yard work, pet care or even simply a "just in case" presence. Click HERE to read the full press release.
Chaffee Recreation Council
The Chaffee Recreation Council annual report is available. The report outlines progress toward implementing the Chaffee County Outdoor Recreation Management Plan, approved in June 2021 by the County Planning Commission and incorporated into the County Comprehensive Plan. The plan's goals are to protect natural resources, maintain exceptional outdoor experiences, and sustain the economic benefits of tourism as population and visitation grow. Broad initiatives outlined in the plan are designed to manage the impacts of growth in outdoor use through new programs, infrastructure and maintenance on public lands and in the towns. Click HERE to see the report.

Chaffee Resources
Looking for a one-stop shop for all health and wellness resources in Chaffee County? Check out www.chaffeeresources.com today!
Christmas Mountain USA
The annual photo auction is LIVE! Elk Raven Photography has graciously donated a beautiful photo of Christmas Mountain to be auctioned off. The photo titled, "All is Calm," is a light-weight 12×18 metal print that comes ready to hang, with an easy-mount feature. The photo is valued at $250 and is the perfect complement to your holiday decor or an excellent gift for a lover of Salida who does not live nearby. All proceeds will go towards the maintenance and up-keep of Christmas Mountain. Bidding ends 12/28 at 4pm! Place your bids HERE!

Circle R Motel
Circle R Motel has a library for guests to take books. They are in need of some book donations, especially children's books. If you have any to donate please drop them off at 304 E Rainbow Blvd. Thank you!
City of Salida
If you were not able to attend the Open House Meeting for the Apartments at 1st & D on October 24 and would like more information and provide feedback, please click on this link.
Click the following links for Work Sessions, Regular Meetings, or the Agendas & Packets for upcoming meetings.
Colorado Mountain College
Career Day is Tuesday December 12th from 12:00-4:00. Juniors will rotate through 3 sections interacting with local business professionals. Mock Interview, Resume Review, and Professional Panel are the sessions. Lunch will be served and it will be at the Kesner building again. If you are interested, please respond to Fred Maxwell with your name and which section you have been in before or if your new, which one you would like to be in.
Fred Maxwell is the Internship Coordinator at CMC Salida. He works with Juniors and Seniors at the Salida High School to place them in a career path that they are interested in. They have many businesses participating locally and have been enjoying tremendous success for the students and the businesses. If you are interested in potentially hosting an intern or another opportunity for working with local youth, please reach out to fmaxwell@coloradomtn.edu or call 719-221-5985.

Community Arts
Community Arts at T. Rex Hall in Salida has two studio spaces available starting around $150 per month. Text Tara at (970) 390-2157 for more information!
Connect for Health Colorado
*Health Insurance Open Enrollment begins Nov. 1st to Dec. 15, 2023. This will be the only time to enroll if you have a customer
uninsured and has no qualified life change event. Unless you come across individuals or families who have had a qualifying life change event within the last 60 days. Appointments can be made by calling Michelle Nay 719-239-1414 or by visiting http://connectforhealthco.com/person-help/find-a-health-coverage-guide/. Michelle Nay is available to assist clients Virtually through computer screen share or conference call with health insurance enrollment Medicaid, CHP+, and Connect for Health Marketplace. Monday through Thursday 8 to 4.
**OmniSalud is a health insurance program that provides Coloradans who are undocumented with a safe way to compare affordable health insurance plans, get financial help if eligible, and enroll securely. For more information on OmniSalud, click here!

Continental Divide Trail Coalition
The Continental Divide Trail Coalition is conducting a Strategic Visioning Survey to help guide the next stage of work to complete, protect, and promote the Continental Divide Trail. This survey will take 10 minutes or less to complete, and your answers will help guide the ongoing stewardship of the trail.
Please follow the link to join CDTC in this process to support and enrich the CDT landscape!
As a thank you, each survey participant can enter to win a FREE OSPREY CDT Daylight CINCH PACK!
TAKE THE SURVEY

Elk Raven Photography
Has generously donated an "All is Calm" 12×18 light-weight metal print of Christmas Mountain for a raffle! The photo is valued at $250 and comes ready to hang, with an easy-mount feature. The photo is valued at $250 and is the perfect complement to your holiday décor or an excellent gift for a lover of Salida who does not live nearby. 100% of the proceeds from the auction will go towards the maintenance and up-keep of Christmas Mountain. Post your bid here! Bidding ends on December 28th, at 4pm.
Elk Raven will be showcasing their newest photos from the Grand Tetons and Yellowstone National Park at Tres Litros Beer Company throughout the month of December. Come and take a look at their wonderful photography while enjoying a refreshing beverage.
Four Winds Gallery
Four Winds Gallery has assorted Salida Christmas Mountain Cards for $10! Come out before they are gone! Located at 118 F St. in Salida.
Fun Street Family Arcade
Preschool Open Gym meets every Tuesday 10-noon at the Fun Street Family Arcade. Drop-in is $10 per child ($5 per sibling), no registration is required. Parent/Caregiver must stay with child(ren). Free-play on a variety of mat shapes, beams, bar, mini-tramp, obstacle course, tunnels, and so much more! Cash is preferred or Venmo.

Gone to the Dogs
Santa Paws is coming to Gone to the Dogs in BV, December 15th, from 3-5pm, then Gone to the Dogs in Salida, December 16th, from 1-3pm. Get a free photo with Santa Paws and everything in the store will be 10% off! There will be a hot-cocoa bar a giveaways including food, treats, and toys!
Guidestone
With CO Gives right around the corner, consider a gift to Guidestone. We are grateful to be a part of, and play an active role in, the communities we serve. Together we can build a vibrant future and keep agriculture growing and communities thriving! Thank you!
Guidestone is excited to share their 2023 impactful numbers for their Education Programs! To view the numbers, click here!

Heart of the Rockies Regional Medical Center
View this week's CLASS SCHEDULE from Heart of the Rockies Regional Medical Center.
High Country Bank
Come join us for treats and cheer at our Holiday Open House on December 15 from 3-5pm!
High Country Bank presents The Holiday Spectacular, A festive evening to benefit Jane's Place. Saturday, December 16th: 12:30 PM Matinee at Salida High School and 6:30 PM with Hot Cocoa & Sweets Afterparty at Salida High School. Click HERE for more details and click HERE to see the flyer!

Tree of Hope: Please share the holiday spirit by helping those who may not receive a gift this year. Click HERE to see more details and a list of locations to find a tag from a tree. Please return the wrapped gift to one of the High Country Bank locations by December 13.
High Side! Bar & Grill
Click HERE to see ALL events happening at High Side!
Trivia Night! Every Wednesday 6pm, Food & Drink Specials – See Details.
Come out for NFL football every Sunday!
Happy Hour is Mon – Fri, 3pm to 5pm.  Check out the BITES & DRINKS DEALS!
High's Liquor
High's Holiday Hours: Christmas Eve 12/24 10am-6pm, Christmas Day 12/25 Closed, New Year's Eve 12/31 10am-8pm, New Year's Day Closed
Home Sharing
Home Sharing helps match "providers" over the age of 55 who have a spare room or rooms with "seekers" who are looking for an affordable place to live. Reduced rent in exchange for mutually agreed upon duties; some examples include: household chores, errands, pet care, and house sitting. Click HERE for more details.
Khalsa Massage
Ready to take care of yourself?  Khalsa is a Licensed Massage Therapist and has over 10 years of experience. From deep tissue massages to gua sha and reflexology, Khalsa has you covered.  Know someone who could use some self-care?   Give the gift of health and relaxation.
Laura's Dog Training
Offering Advanced Obedience Class, Puppy Class, and a free weekly Puppy Playgroup session! Please contact Laura of Laura's Dog Training at 719-221-4155 or at laurasdogtraining@msn.com to RSVP for any session.

The Learning Source
The Learning Source offers FREE English and GED Classes. If you own a business and have employees who need to improve their English skills, contact lindsay@thelearningsource.org to discuss FREE onsite English classes for your employers. They just hired a new Digital Navigator, Deb! If you need help with anything digital like computers, phones, tablets, forms on the computer; anything in the digital world that frustrates you call Deb at 719-626-1479 or email debra.norby@thelearningsource.org!
Little Red Tricycle
Everyone knows us for our awesome kids' selection, but did you know we also have gifts galore for ALL AGES! Whether its a baby, a toddler, a young child, a teen or a grown-up, we are guaranteed to have unique and special gift for everyone on your list! Please come check out our new kid play area free to use at 219 F Street!
Monarch Mountain
Monarch Mountain opening day is December 6!!!

Mount Princeton Hot Springs
Is offering Locals Punch Passes for SALE. SAVE 30% OFF REGULAR PRICE of the punch cards reserved for Chaffee, Lake & Park county residents (proof of residency required). In person sales only, two names printed on the pass at the time of purchase, not transferable and cannot be resold, expires 1 year from date of purchase, 20 visits total. Must purchase between December 11-17, 2023 at the Front Desk at the Main Lodge.
View Mount Princeton's December & January Lodging Specials!
Check out Mount Princeton's Mary Murphy Steakhouse Christmas and New Year's dinner menu!
Natures Medicine
Nature's Medicine, the premier dispensary in Chaffee County, is proud to introduce "Chaffee County Grown," a collaboration program that highlights locally grown cannabis products and encourages people to support local businesses. Buying locally grown products has far-reaching impacts that go beyond supporting the local economy. Thanks to the Marijuana Excise Tax Advisory Board (METAB) Grant Program, local non-profits can apply for grants that are funded by the excise tax. For the full press release, click here!
Mountain Phoenix Coffee Shop
Is looking for a new artist to exhibit their work in the coffee shop through the winter. Interested artists can reach out to Kaityln with examples of their work, in person, any day after 10am, at the shop.
Osake Steak and Sushi Bar
In honor of Osake Salida's one-year anniversary, we have added new and delicious menus! We now feature Japanese, Chinese and Thai menus. Come try them today at Osake! Advance reservations are required for Peking Duck. Our Dim Sum Sunday Brunch will begin on Sunday, November 29, 11am-3pm. Menu pics can be found HERE and HERE.
Poncha Market
Come out for some great home cooked food at Poncha Market! Fries are back and they have a great selection of drinks, snacks, baked goods, soups, sandwiches, green chile, tamales, fresh homemade soups, and more! It is a great place to stop by and take your food to go!

Salida Aspen Concerts
This year, one of our amazing supporters provided a matching grant of up to $1000 for Colorado Gives Day. So if you donate now, you're generosity will count for double towards our December 5th goal! Our goal this year is to raise $5000, and we're excited to rally our supporters to take part in Colorado Gives Day via ChaffeeGIVES.org. Only with your help can we continue to provide high quality, professional music to Chaffee County.
Salida Circus
Registration now open for the Salida Circus New Year's Circus Camp! Dec 26 to 30, at Steam Plant, only $175! Sign up at salidacircus.corsizio.com
Salida Council for the Arts
A new gallery is opening in town in a PRIME F Street location, called "Arts Collective". This gallery will be able to show the work of up to 30 artists! They are searching for artists now! The gallery will be run similar to a cooperative style gallery, but with a single owner. Roughly, this space will be $125/month, possibly less for artists with small space requirements and there will be a 20% commission for artists who work one day a month in the gallery. This keeps the gallery sustainable and open everyday! If you are interested in applying to be an artist, please email Deidre Wilda, dwildart@gmail.com
Community Grant Cycle is Open! Deadline: January 7th, 2024 The Salida Council for the Arts invites all Salida artists and creatives to apply for the upcoming Community Grants. Grants of up to $500 each are open to applicants seeking funding for local arts and culture based projects. Grants will be awarded quarterly, as funding permits. These grants are for a specific creative project and not for an artist's or organization's operating budget. Use your imagination to create a project that will inspire, edify, and/or entertain the Salida community!
Salida Hot Springs Aquatic Center
Fall/Winter/Spring Hours of Operation: Mon-Thurs 6am-1pm & 4pm-8pm, Fri 6am-8pm, Sat 10:30am-8pm, Sun 10:30am-6pm.

Salida Mountain Trails
As of 12/1 seasonal closures are in place on the following trails, to protect wildlife in the winter: Gutz, Pot-o-Gold, Sun Up (above the powerline road), Sol Train East and Sol Train West (above the powerline road), Rainbow Trail (from Highway 285 to FR 108), Greens Creek, Rainbow Trail (from Hwy 285 to FR 108). One more seasonal closure is imminent. Beasway will close next Friday 12/15 through March 15th. Please respect these closures until the trails reopen. Failure to do so hinders our ability to advocate for more trails—and could even lead to trail closures.
Salida Museum
2024 CALENDARS AVAILABLE
After a hiatus of 3 years, we have once again designed a historical 2024 calendar.  The calendar features hand-colored postcard photos of the Salida area.  The order has been received, and the calendars are available for purchase at several Salida businesses as well as at the museum.  Salida businesses selling the calendar include Hodge Podge, Old Log Cabin Antiques, The Five and Dime, Mixing Bowl, and the Salida Chamber of Commerce. The museum is now open Thursday to Sunday from 12-4.
Salida Regional Library
The Salida Regional Library has a ton of cool events for kids and adults happening every day! Click HERE to see their calendar of events.

Small Business Development Center Network
Is offering an array of events and workshops for businesses and employees! To view their full schedule and sign up for an online event or workshop, click this link!
Sventastik Productions
The Candy Cane Cordial is our annual fundraiser for the Ryan Hansen Memorial Scholarship Fund. This fund allows people of all ages and backgrounds access to the performing arts within Chaffee County. The Ryan Hansen Memorial Scholarship Fund has already assisted over 50 individuals and families with scholarships since its creation, and we hope to grow that number every year! This is our 5th Annual Candy Cane Cordial and it promises to be better than ever! With a silent auction and live entertainment in the SteamPlants Ballroom as well as some very popular entertainment upon the SteamPlant Stage! You won't want to miss it! Sunday December 17th – 4:30-8:30pm – $15 Door Fee – Children 10 and under free.
Auditions for Bugsy Malone (coming March 15-17, 2024) will be held on December 20th, 21st, 27th and January 3rd & 4th from 1-6pm at the Sventastik Productions Studios in Salida. Auditions are open to ages 10-18 years old. Drop in auditions are welcome as well as video auditions! Please call 719-429-0765 – 719-849-8231 or email SventastikProductions@gmail.com for more information. Click HERE to see the flyer with details.
TAHR Services
Is offering an abundance of knowledge to the community! Consider preparing for the upcoming tax season by taking advantage of a few important end-of-year tax strategies. To view entire press release click here!
We are hosting a FREE 1 hour educational webinar to provide you an overview of the TAHR solution approach, the team, our methodology, advisory support programs, customized solution options, and case studies to understand how other business owners and leaders engage our firm to support their continued business success. The session is being offered every Thursday at 10:00 am from September 7th to December 28th. Register here today!

Attention Business Owners: The Department of Labor has issued a notice of proposed rule making (NPRM) on August 30, 2023 which impacts the FLSA Overtime Rules and will impact you and your business. TAHR Services Inc wants to ensure you remain educated and informed business owners and leaders, and have prepared this educational free webinar to share with you the proposed changes and what the risk and impact is for you. Offering multiple sessions – we look forward to seeing you there!
Tres Litros Beer Company
Tres Litros Beer Company is open 7 days a week. You can enjoy draft pours in our taproom as well as take beer to-go in 32oz Crowlers. We have an ongoing Crowler promotion where if you buy 3 or more Crowlers at a time, you get $1 off each one, the Tres Litros Special.  We also give $1 off draft pours for Monarch Ski Resort and Salida Boulder passholders, just show your pass to receive the discount.
We have food in the taproom on a rotating basis. Sweet Home Soups operates on Wednesdays through Saturdays.  Their menu is comprised of rotating soup offerings. We also have El Zarape Taquiera in the taproom on Tuesday evenings with a rotating Mexican food menu.
Check the calendar on our website and Instagram/Facebook accounts for upcoming live music and events. Upcoming live music and events are: Hip Hop is Dead on 12/9 at 7pm, Harry Mo & the Colorado Reggae Unit on 12/16 at 7pm, FretNought on 12/22 at 7pm, That 90s Band on 12/30 at 7pm and a New Years Eve celebration with Roundhouse Assembly on 12/31 at 9pm. We also have a trivia night this month on 12/21 starting at 6pm. This Holidaze Quiz Night will have prizes for the winning trivia team and best costumes, with "Dress Like a Gaper" as the theme. We will also host our first Silent Disco on 12/23 starting at 7pm, this will be co-hosted by Full House Entertainment. Dress in all white and come dance all night. Lastly, fly tying nights with The Next Eddy are back. They are being held on Monday nights this year. Upcoming dates are 12/18 and 1/1/24. Please keep an eye out for our live music events in January.
We have an outdoor area with several tables and adirondack chairs. Dogs are welcome in the outdoor seating area. Come enjoy our beer and food offerings in an open air setting.
US Forest Service
The Integrated Management of Target Shooting project alternatives and preliminary environmental effects were released for public input by the Pike-San Isabel National Forests & Cimarron and Comanche National Grasslands. The PSICC is part of the Southern Shooting Partnership, a group of 11 federal and state agencies, county governments, and utility providers working to address issues related to recreational sport shooting on public lands. This project builds on recent activities of the partnership and is supported by a grant from Colorado Parks and Wildlife for the conceptual designs of each range layout. The Integrated Management of Target Shooting Project incorporates public input gathered through these partnership activities. The public outreach activities have been supported by members of the partnership, including public meetings hosted by Colorado Parks and Wildlife, virtually on Nov. 14, 2023, in person at the Teller County Sheriff's Office on Nov. 15, 2023. To read the full, updated press release, click HERE.
Vino Salida Wine Cellars
Vino Salida is available this December for your holiday party! They have a comfortable homey space with wine, beer, liquor & non-alcoholic beverages available. Contact Steve Flynn for inquiries & pricing: steve@vinosalida.com. Click HERE for Holiday hours at Vino Salida and click HERE to see their list of events and music lineup for December!

Wilderness Aware Rafting
Happy holidays from all of us at Wilderness Aware Rafting! Now through December 27th, enjoy 20% off trips on Colorado's most popular section of water – Browns Canyon! Use promo code: Browns20 at checkout.
Woodland Motel
Congratulations to Woodland Motel for joining the Sustainable Salida program in 2023. Thanks to the Mountain Mail for the article on November 14 that details Woodland's efforts in making changes to implement more sustainability practices in their business and trying to educate and encourage their guests to start thinking more about recycling and water conservation when they return home.

Make sure your Chamber information reaches the right staff members!
Please send your desired text announcements to us at office@salidachamber.org by TUESDAY afternoon. You may include attachments such as (posters, photos, press releases) as PDF's or JPG's. If you have a website, phone number, Facebook page, etc., please include it in your text. Contact us at 719-539-2068 with any questions.
For the monthly Chamber NEWSLETTER, send items to office@salidachamber.org and info@salidachamber.org by the 28th day of the month preceding the newsletter you want to be in. Please send attachments (for instance a flyer, or poster as a JPG), or send text only with a business logo. We can also link to a PDF, but it will not be viewable until it is clicked.
Call us or email info@salidachamber.org if you have a message for our electronic marquee!