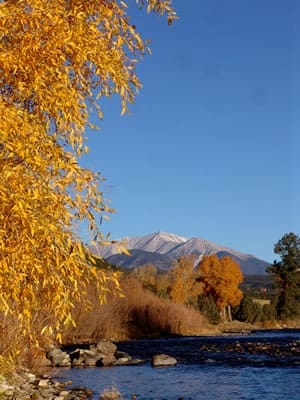 There are many benefits to becoming a Chamber member. It's a great way to get your name out there, and to get to know the business community in the Salida and Chaffee County area. You will have access to Chamber information, including inquiry contacts, local and regional business information, clubs and organizations and more. Also, there are plenty of opportunities to participate in local events sponsored by the Chamber and other organizations in the area, providing yet another way to make yourself known in the community.
When you become a member, you have the opportunity to schedule a ribbon-cutting to welcome you into the Chamber membership and the community. The ribbon-cutting photo and information is published in the business section of the local newspaper, The Mountain Mail. The article also goes in the monthly Chamber newsletter, which reaches over 2,300 subscribers. You will also get a free listing on our Chamber website, with a link to your own website, if you so choose.
The Chamber is also the Salida Regional Visitor Center.  We display rack cards and brochures for our members to distribute to local residents and visitors who come to the Chamber looking for information. The Chamber staff is always amazed at how many and how varied the requests for information are.
Requests arrive via mail, phone and email on a daily basis, and we are able to promote our members extensively.
Chamber Membership Application