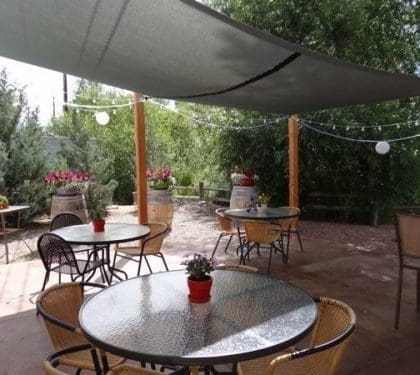 Phone: 719-539-4920 Email: events@mountainspiritwinery.com
Website: www.mountainspiritwinery.com

Mountain Spirit Event Center offers two locations to choose from for your next event, including weddings, graduation, celebrations, and parties of all types. The Riverside Center provides a patio overlooking the South Arkansas River, dressing rooms, fireplace, catering and full bar. The indoor space will also be available for group meetings of local organizations. The grounds are beautifully landscaped with the ability for weddings to take place right on the bank of the South Arkansas River. The Winery Center is location on the grounds of a producing winery surrounded by an apple orchard and our beautiful fourteeners, an irrigation stream running through the property, and space for music and dancing under the stars. A Wine Bar is available.