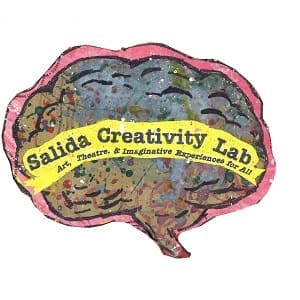 Phone: 512-293-9495 | Email: tinagramannpaints@gmail.com
Website: www.salidacreativitylab.com

Local artist Tina Gramann presents Salida Creativity Lab, providing opportunities to develop your creative thinking! Salida's young, as well as the young at heart, are invited to explore your creative side! From art classes to theater productions, imaginative group projects, and more, Salida Creativity Lab offers you an opportunity to explore and create!