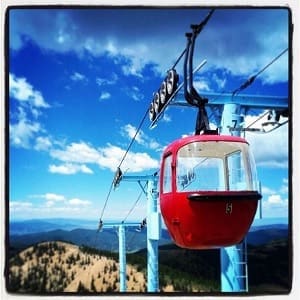 Phone: (719) 539-4091 | 24500 Hwy. 50 West Salida, CO
Email: monarchcrest@bresnan.net
Gift shop, snack bar, wildlife display, forest service display, aerial tramway. Located on the Continental Divide at 11,312 feet, at the base of the Monarch Crest Trail/Continental Divide Trail/Colorado Trail. In 2014, the gift shop celebrates its 60th year of operation.