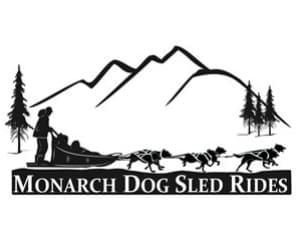 Phone: 719.640.9944 | County Road 231 Monarch, CO
Email: monarchdogs@gmail.com
Website: www.monarchdogsledrides.com

Monarch Dog Sled Rides provides exciting dog sled tours through the beautiful San Isabel National Forest located one mile east of the Monarch Mountain ski area! We have over seven years of guiding experience and some of the friendliest, happiest dogs in the world. You and your family are invited to experience this northern sport, come and give our dogs some love as we take you on a three- to five-mile tour through our breathtaking terrain.