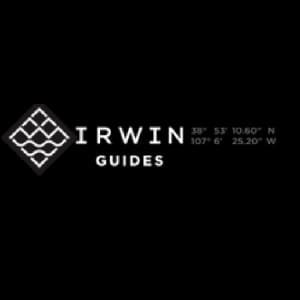 Phone: 970-349-5430 | 330 Belleview Ave Crested Butte, CO
Email: info@irwinguides.com
Website: www.irwinguides.com

Irwin Guides seeks to be a premier guiding service and purveyor of outdoor activities. Born at an elevation of 11,000 feet at the base of Scarp Ridge in Irwin, Colorado, IG employs superior staff and guides with a rich heritage of backcountry exploration and adventure. The mission of IG is to provide guided outdoor experiences and fun to participants of all ages and all skill levels in backcountry mountains, rivers and vistas. IG stands for exceptional focus on its clients. Irwin Guides is a global guide service based out of Crested Butte, CO. We offer a wide array of summer, winter and educational services in Colorado and well as global expeditions. We want people to lead happier, more fulfilled lives. While this means something different to everyone, we believe that strengthening bonds between family and friends, creating a deeper connection to nature and building skills so that our guests can pursue their outdoor passions are all good ways to refocus on what is truly important.