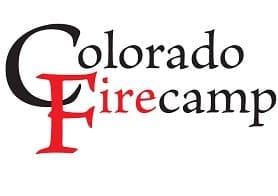 Phone: 719- 539-9329 | 9008 CR 240 Salida, CO 81201
Email: kmaxwell@coloradofirecamp.com
Website: www.coloradofirecamp.com

Colorado Firecamp, a 501(c)(3) non-profit, wildland firefighter school trains about 900 students annually, based at the Ponderosa Lodge north of Maysville. Founded in 2002 by volunteer firefighter Kent Maxwell in response to that summer's destructive wildfire season in Colorado and other western states. Colorado Firecamp has become a nationally recognized advocate for firefighter safety and the country's largest chainsaw tree faller training program.