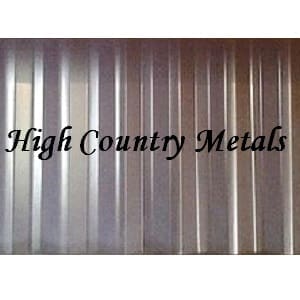 Phone: 719-539-6444 | 10325 CR 120 Unit A Salida, CO
Email: steeldepot@live.com
Website: www.highcountrymetals.com

We started manufacturing roofing in 1979, building our own roll forming and trim equipment by hand. From the start, we have strived to keep our overhead to a minimum to provide our customers with the most competitive prices. This is a family owned and operated business, specializing in factory direct seconds, as well as prime steel from one of many suppliers. Our prices reflect our success. We have always tried to put our customers first, and pass our savings on right to the customer, doing our best to help with conservative projects. Many people have bought roll formers and equipment from us over the years to start their own manufacturing. We have several different panel designs, as well as trim and flashing for all your needs.