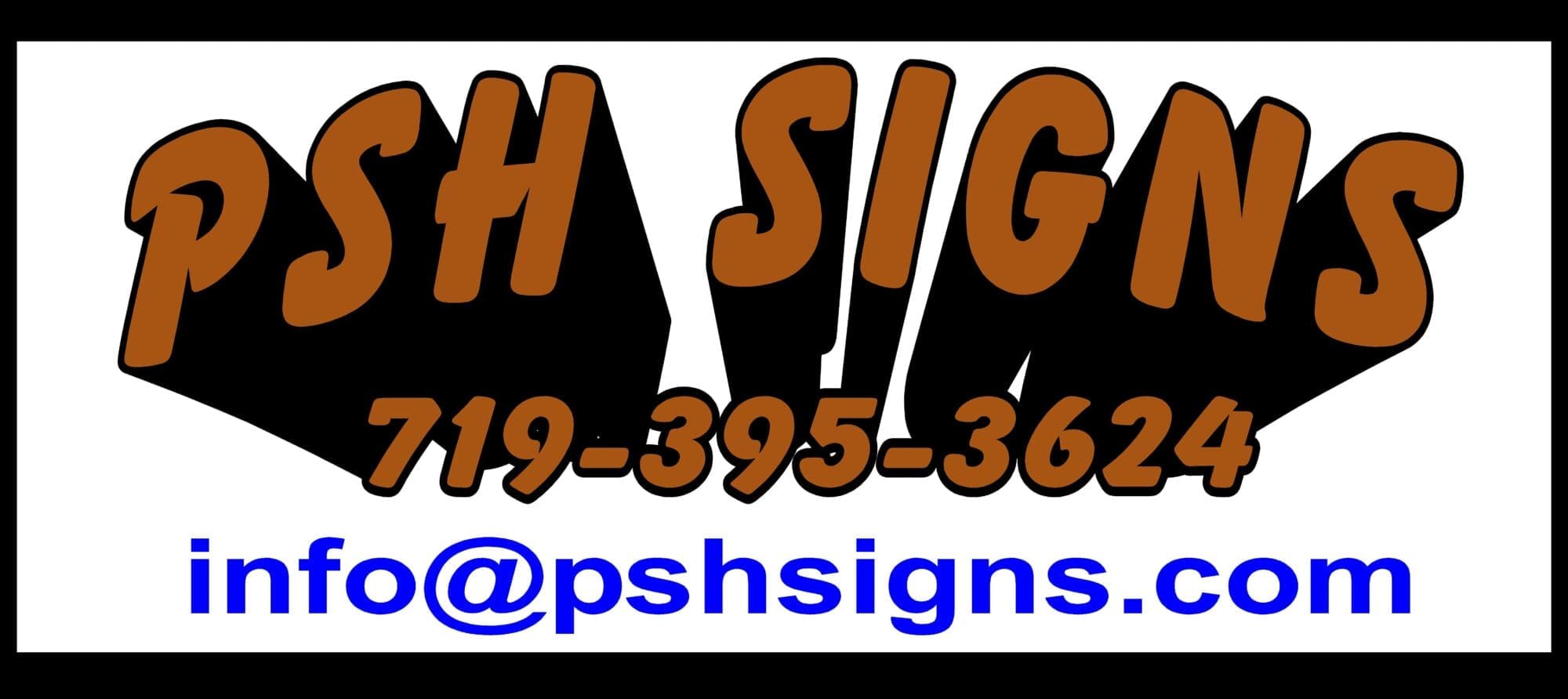 Phone: 719-395-3624 | 12877 US Hwy 24/285 Buena Vista, CO
Email: info@pshsigns.com
Website: www.pshsigns.com

We build signs, keeping cost in mind, and we care for each of our customers. Vinyl decals for: windows, doors, and vehicles. Banners are made with heavy materials, to help withstand wind and weather. Banner options include: hanging, framing, wrapping, show display stands, and many more.