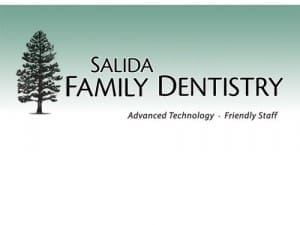 7600 W. Hwy 50
Salida, CO 81201
phone: 719-539-2587
email: managersfd@gmail.com
website: www.dentistinsalida.com
We treat patients of all ages and strive to ensure a positive experience at every appointment. We begin with a thorough initial examination, including X-rays, periodontal education, and bite analysis.
Our main concern is that as a patient you understand the issues around your oral health and the treatment options available to assist you in achieving and maintaining long-term smiles. We offer comprehensive care in all aspects of dentistry, with an emphasis on prevention. Dental care: Drs. Brent Sites, Dave Belmont, Libbie Creasy, Dulcie Schulmeyer & Kaesie King.
Voted Best of Salida: Dentist, Dr. Sites 2012, 2013, 2014, 2015, 2016, 2017, 2018 and 2019 and Friendliest Staff 2014.