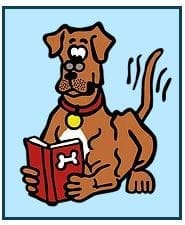 LAURA'S DOG TRAINING is offering Puppy Classes and Advanced Obedience Classes. Click here for more information!
LAURA'S DOG TRAINING (FREE WEEKLY PUPPY PLAYGROUP SESSIONS – OPEN TO ALL PUPPIES < 5 MONTHS) Laura Pintane , of Laura's Dog Training, hosts weekly playgroup sessions to help socialize your puppy. The session will be immediately before the scheduled puppy classes. For puppies 12-20 weeks, there is an emphasis on establishing reliable bite inhibition and to maintain friendliness to other dogs. Puppies need to be on-track with their puppy vaccinations. RSVP to Laura Pintane at laurasdogtraining@msn.com or call 719-221-4155
Affordable…Customized…Fun!!!
Contact: Laura Pintane, of Laura's Dog Training at laurasdogtraining@msn.com or call 719-221-4155