---
Yoga Olas – August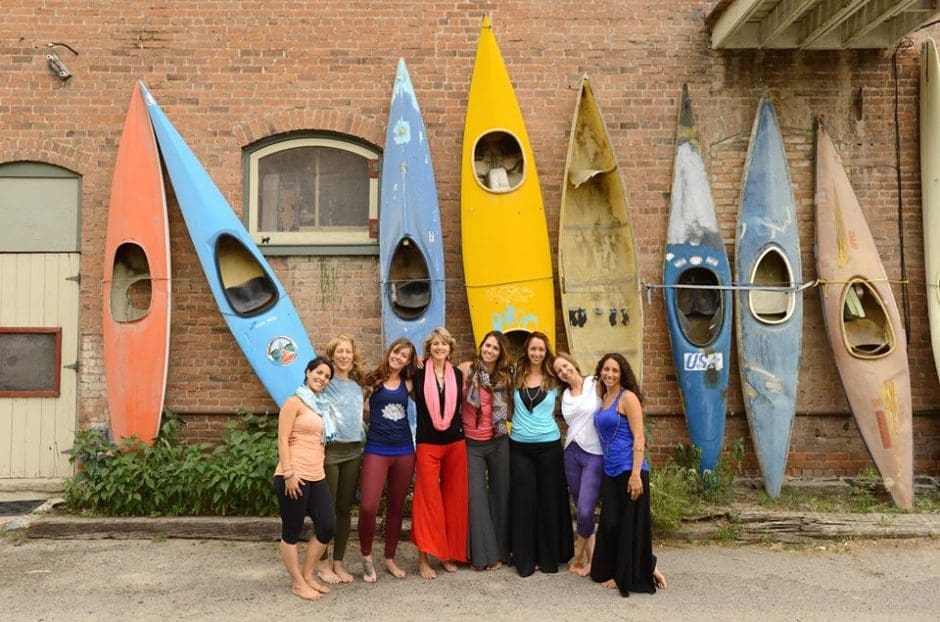 We've moved!   Come check out our beautiful and peaceful new studio space at 229 F St!  For a limited time, new students can enjoy 30 days of yoga for $30!  Sign up at www.yogaolas.com
We offer 22 classes every week – see schedule at www.yogaolas.com/schedule
Upcoming Events:
Building a Better Chaturanga w/ Megan Kahn  – Thursday, August 24 7-8:30 pm
Feeling confused in chaturanga, need a refresher, or desire more practice? Join Megan Kahn for a fun and exploratory workshop on how to achieve chaturanga with safety and ease. Working with your body's shoulder and hip alignment, and experimenting with modifications, you will gain a better understanding of how to make chaturanga work best for you. Space is limited to allow for individual attention, practice and discussion. $20 Reserve your spot at www.yogaolas.com/events
Kids Yoga w/Brook Moniger & Megan Kahn (Fridays in September 11-11:30a)
These classes will introduce your little ones to yoga in a simple and playful program. Your kiddos will learn basic yoga poses and concepts in a playful and supportive environment.
Fridays in September (1, 8, 15, 22, 29) Ages 3-6 welcome. 2 yr olds are welcome with a parent present.
45$ for all 5 classes in the series. visit www.yogaolas.com/events to sign up.
Mommy & Me Yoga w/ Brook Moniger and Baby Otto
This series will blend yoga for mommy and yoga for baby using classic yoga postures, as well as sequences designed especially for baby. Practicing with your new little one will promote bonding, relaxation, and stress relief and aid in postpartum recovery. Plus sometimes mamas just need an excuse to get out of the house! No prior yoga experience necessary.
4 week series Mondays 10-10:45a Setp. 11, 18, 25, Oct. 2
Register online or at the studio. www.yogaolas.com/events
$40 for all classes in the series, or drop in $12
*This class works best for newborns to pre-crawlers
About Yoga Olas
Yoga Olas is an inspiring community, collectively supporting life's ebbs and flows through the power of transformative yoga practices.   We have a great line up of opportunities to grow your soul and help you live a more graceful, blissful life.  We offer a variety of styles, from traditional & spiritual, breath work & pranayama, therapeutic & injury recovery, restorative, and even high energy fitness based classes.
Yoga Olas
La Placita de Salida
229 F St
Salida, CO 81201
970-901-9365
Visit www.yogaolas.com for schedule and more information.