---
Salida Mountain Trails – 13th Annual Run Through Time Trail Marathon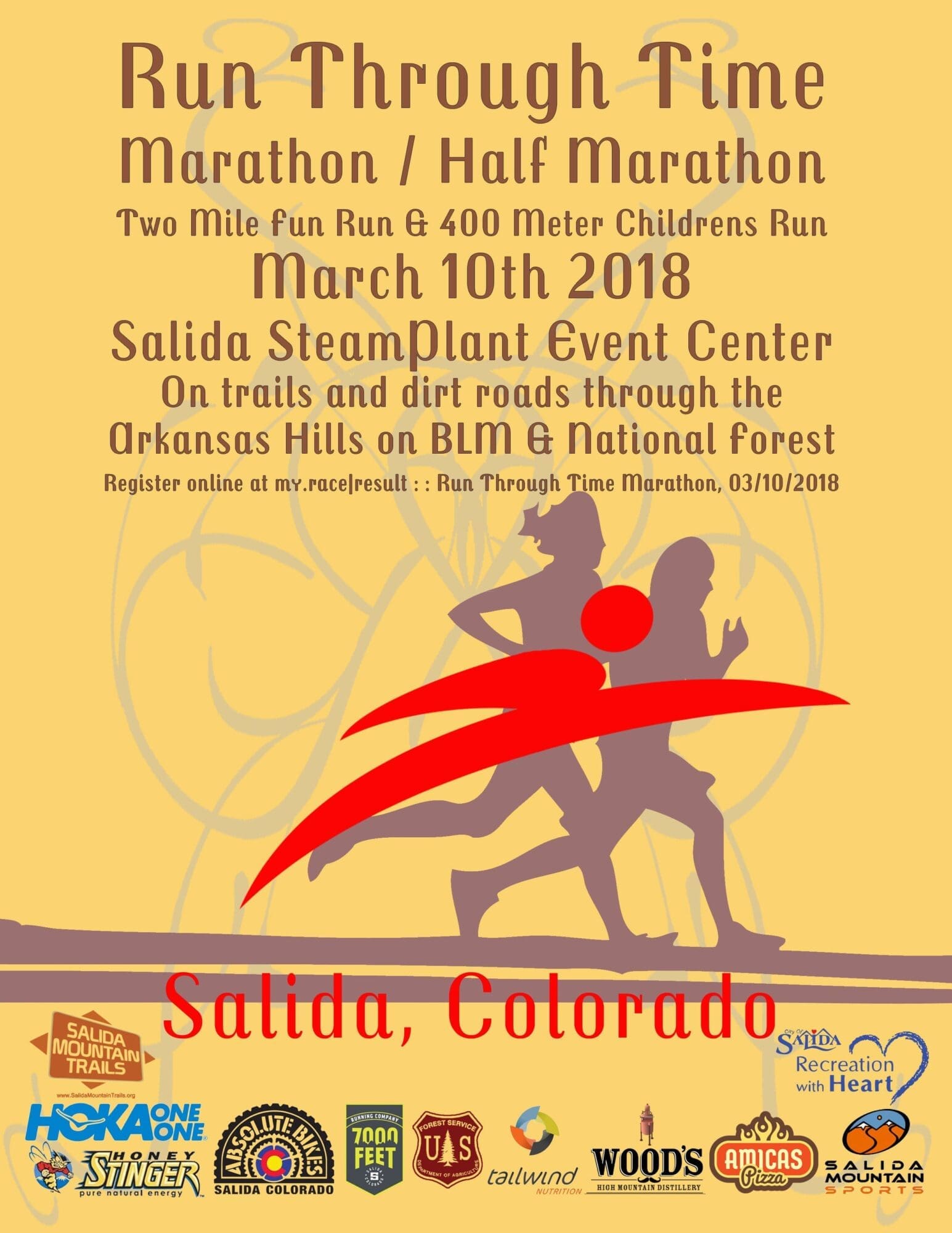 The 13th Annual Run Through Time Trail Marathon and Half Marathon will take place on Saturday, March 10.  Over 400 runners are expected to race at this year's event, which will take place on the Arkansas Hills Trail System and dirt and jeep roads.  The success of this event depends on a large group of volunteers – that means you!
In the past, many SMT members and supporters have volunteered for this event.  In appreciation of this support, and for the awesome work that SMT volunteers put in all year, a large chunk of the proceeds from this race will be donated to SMT, just as in past years.  Volunteering is a great way to give back to the local community, and it's also the best way to watch the race as well.
Volunteer shifts and needs include:
Friday, March 9:  Marking the course; Friday night packet pickup
Saturday, March 10:  Morning packet pickup; Course marshals; Aid station workers; Start/Finish line help; Removing course markings
Sunday, March 11:  Finish removing course markings
Race registration is currently open for both the half and full marathon. Registration prices increase on February 1, and the half marathon is over 85% full, so now is a great time to register! This event also includes a two mile fun run ($10) a free 400 meter kids run (no sign up necessary, just show up!)
Please contact Kristy Falcon at rttsalida@gmail.com with any questions or to volunteer. Race information can be found at chaffeerunning.org.