---
Palace Hotel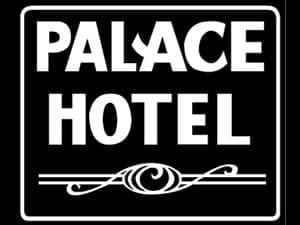 204 North F Street
Salida, CO 81201
Phone: 719.207.4175
http://www.salidapalacehotel.com
The Palace Hotel is Salida, Colorado's, premier historic boutique hotel established in 1909. Uncompromising elegance and "Old West" charm create a bastion of comfort and class deep in the heart of the Rocky Mountains. Here, vintage chic meets the modern amenities, in fifteen genuinely considered suites.
Located in Historic Downtown Salida, Colorado alongside the banks of the Arkansas River, the newly renovated Palace Hotel offers boutique caliber lodging within footsteps of shopping, dining, hiking, biking, and fly-fishing.
Friendly staff, local knowledge and personalized service are just a few of the benefits that still come customary in the small towns of today's American West. For a well-deserved dose of peace and tranquility, make the Palace Hotel your next high altitude destination.