---
Natures Medicine Salida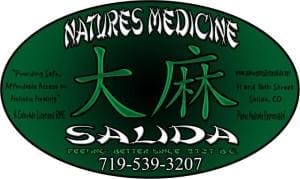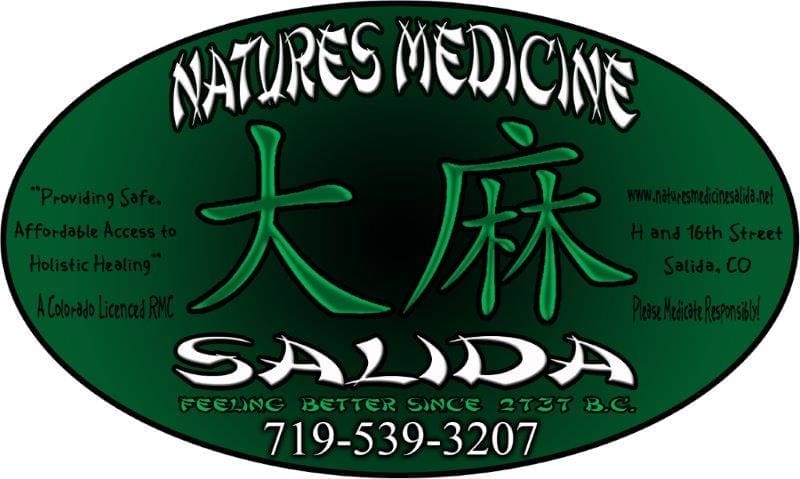 230 W. 16th Street, Suite C
Salida, CO 81201
Phone: (719) 539-3207
www.naturesmedicinesalida.net
naturesmedicinesalida@live.com
Winter Hours: 8am – 7pm
Summer Hours: 8am – 8pm
Natures Medicine Salida has been serving Salida's medical marijuana community since February 2010. We are now a full-service retail cannabis center, serving any person 21 years of age or older, and offering discounts to Colorado's Medical Cardholders & Veterans. We offer only the finest mountain-grown cannabis, and our grow facility is local, right here in Chaffee County. All of our marijuana meets Colorado's high testing standards, as well as all other cannabis products that we carry. Our growers provide meticulous care to each and every plant in order to produce only the finest quality cannabis with strains testing as high as 27.1 percent THC. We offer a full line of edible cannabis products, topical solutions, and a complete section of concentrates, including wax, shatter and hash.
Anyone age 21 or older can visit our location just off Hwy. 50 in Salida, behind Hubbub Brewing, at the intersection of 16th and H streets. Just turn off Hwy. 50 between Hubbub Brewing and the Phillips 66 service station. Whether you're from Colorado, out of state, or out of the country, you must present valid, government-issued identification.
We also offer a full line of cannabis "necessary" items for your pleasure. From glass containers to silicone, from grinders to rolling trays, we have it all. We also offer frequent "specials," so come visit Salida's truly LOCAL cannabis center today. Natures Medicine Salida, your "One Stop Cannabis Shop."
Business hours are seven days a week, 8 a.m. to 7 p.m.