---
Mountain Spirit Events Center – Now in Operation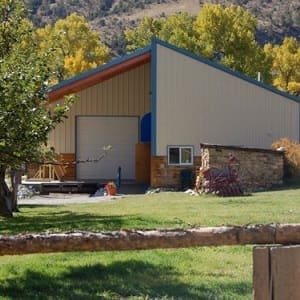 The new Riverside Mountain Spirit Events Center is now in operation and will be sharing space with the Mountain Spirit Wine Shop and the Twisted Cork Grill  as both are reorganized to make room for hosting events, including weddings, graduation, celebrations, parties of all types (Christmas, New Years, other holidays, anniversary, graduation, office, birthdays).  The indoor space and patio overlooking the South Arkansas River will also be available for group meetings of local organizations.  The Riverside Center will provide private dressing rooms, catering, a full bar, and a warming kitchen for use by other local caterers.  It will  uniquely offer the ability for weddings to take place right on the bank of the South Arkansas River.
Additionally, winery owner Terry Barkett indicates the winery has received so many requests for space at the winery, especially for weddings, that the winery building and grounds will also be part of the events center.  The winery will provide a country setting surrounded by an apple orchard and our beautiful fourteeners,  an irrigation stream running through the property, and space for music and dancing under the stars.
Terry  noted: "We want to work closely with our clients to provide the space and atmosphere unique to their event, no matter how large or small.  We believe every occasion should be special and memorable for everyone involved."
The Mountain Spirit Wine Shop space will gradually change into just a Colorado wine tasting room, with plans to expand the offerings of other Colorado wines our customers can taste and purchase in addition to our own award-winning local wines. There will also be a very select number of wine and non-wine related merchandise. Most of the current retail area will be used for additional events center space.  Bookings for activities are now being accepted for the 2017 season on a first-come, first-served basis, and can be made by e mail to events@mountainspiritwinery.com or by calling Terry Barkett at (719) 539-4920.  (If you receive a voice mail just leave a message which will be returned the same day).  The Barketts hope these events centers will provide much needed, unique, beautiful spaces to create memories for all our wonderful Chaffee County neighbors.