JANUARY
New Year's Day 5k begins at 10 a.m. on January 1st at the Salida Scout Hut. Registration starts at 9 a.m. All ages welcome. Light snacks available before and after the event. $10. salidarec.com
FEBRUARY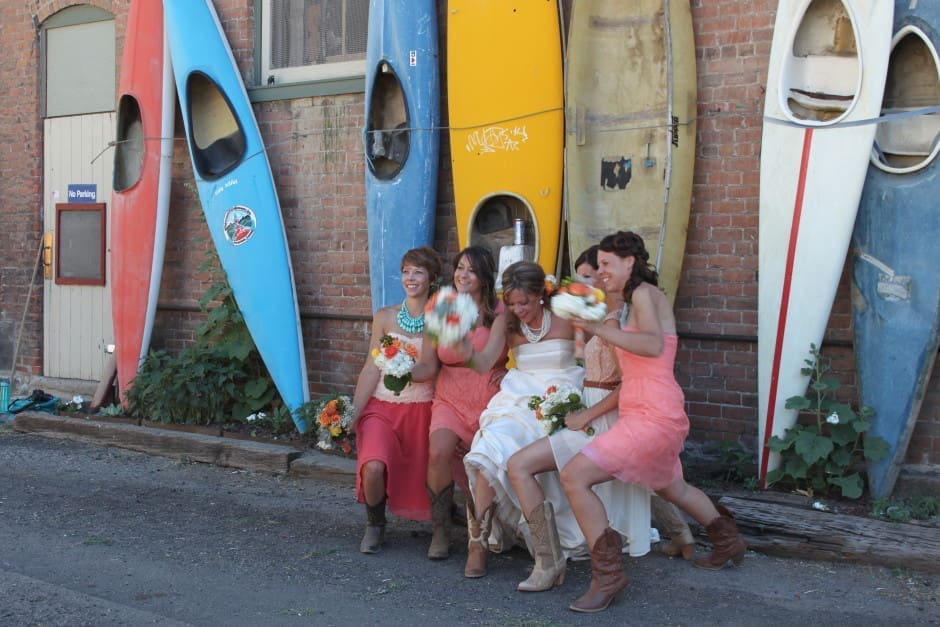 Planning a destination wedding for the Salida area? Heart of the Rockies Wedding Association hosting their annual Bridal Show at the SteamPlant on February 28th from 1-4 p.m.  www.heartoftherockieswedding.com 
MARCH
Symphonic Salida, sponsored by KHEN 106.9 FM, will present a brass ensemble of the Colorado Symphony on March 19th at 7:30 p.m. at the SteamPlant Event Center. Doors open at 7 p.m. Advance tickets are $18 and available at the SteamPlant box office, the Salida Chamber of Commerce and online at SymphonicSalida.org.
5th Annual Hippie Radio Party will take place on March 7 at the SteamPlant starting at 6 p.m.  Featured band is 2 Weeks in Fiji.  Tickets are available at the Salida Chamber of Commerce and the SteamPlant box office at a cost of $15 in advance and $20 at the door.
APRIL
Kayaks on Snow at Monarch Mountain on April 11th.  Additional details may be found online at skimonarch.com
The Chaffee Home and Garden Show, sponsored by Sunrise Rotary, will be held at the Chaffee County Fairgrounds from 9 a.m. to 5 p.m. Saturday, April 18th, and 10 a.m. to 4 p.m. Sunday, April 19th.  Admission is $2 at the gate for adults and free for children 18 and younger. More than 80 booths will feautre home maintenance, improvement, gardening, children's activities and non-profit organizations. chaffeehomeandgarden.com.
Pole, Pedal, Paddle takes place on April 19th at Monarch Ski Resort.  Additional details may be found online at skimonarch.com
MAY
Collegiate Peaks Anglers will hold its annual Caddis Festival Conservation Fundraising Banquet at the Chaffee County Fairgrounds on May 2nd beginning at 5 p.m.. Tickets are $25 in advance and $30 at the door. Youth tickets are $15 for ages 15 and younger. collegiatepeaksanglers.org
Bluegrass on the Arkansas Festival, hosted by Salida Rotary Club, will be at Riverside Park over Memorial Day weekend (May 23/24).  Admission is free. Come out and enjoy the music!
May 22-25 ~ Paddlefest 2015 welcomes newbies and paddling enthusiasts to this festival of flat-water demos, on-water education, river competitions, multi-sport races and other family oriented events. Proceeds benefit Boys and Girls Clubs of Chaffee County and the Buena Vista Optimist Club. For more info, visit ckspaddlefest.com
JUNE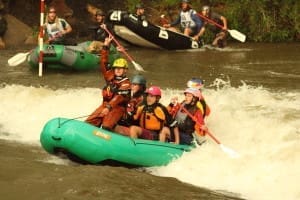 Salida is best known for FIBArk (First in Boating on the Arkansas River), celebrating its 67th year in 2015. The world's finest whitewater competitors will come to Colorado for the festival June 18-21, 2015. Besides kayak, raft, SUP and other water sports, there's a parade, Hooligan Race, bicycle races, carnival, live music, food and much more.
Salida ArtWalk on June 26-28, 2015, in Salida's downtown
Creative District showcases the artistry of local painters, photographers, jewelry, potters, sculptors and other creations.  But if you can't make it then, visit Salida on any Second Saturday year-round as Salida Council for the Arts presents gallery tours, artists' receptions, show openings and special exhibits throughout downtown.
Monarch Quilters presents Quilting in the Heart of the Rockies Quilt Show at the Salida High School gym on June 26 – 28.
 Symphonic Salida, sponsored by KHEN 106.9 FM, will present a surprise ensemble of the Colorado Symphony on June 28th at 7:30 p.m. at the SteamPlant Event Center. Doors open at 7 p.m. Advance tickets are $18 and available at the SteamPlant box office, the Salida Chamber of Commerce and online at SymphonicSalida.org.
 JULY
On July Fourth our small town celebrates in a big way with a hometown parade, pancake breakfast, free live music, kids' activities and, of course, fireworks (weather permitting).  
Imbibe with more than 200 different beers from 74 Colorado brewers during the COLORADO BREWERS RENDEZVOUS on Saturday, July 11, 2015, in Riverside Park. Food and live music add to this great party hosted by the Salida Chamber and the Colorado Brewers Guild. For online tickets, visit SalidaChamber.org
The Salida Arts Festival on July 11-12 brings 100 juried artists who work in jewelry, ceramics, wood/sculpture furniture, painting/prints, photography and mixed media/textiles to Centennial Park, 410 W. Hwy 50 (next to the Hot Springs Aquatic Center). This two-day festival will not include any amplified music, food booths or liquor sales.  
Salida Riverside Fine Arts Festival on July 18-19 is the 7th annual premier art event of juried fine national artists featuring sculpture, jewelry, ceramics, wood, photography, wearable art, mixed media, and more. Popular local and invited musicians perform both days from the amphitheatre stage. Bring the family to enjoy the playground, volleyball, fishing and sandy beaches – on the banks of the Arkansas River in downtown Historic Salida at Riverside Park (F Street & Sackett), easy walking to distinctive Salida pubs and restaurants. Saturday from 9:30 a.m. – 7:00 p.m. and Sunday from 9:30 a.m. – 3:00 p.m.
Stand Up Paddleboard Sessions. Come out and watch the competitions on July 19.  For more information visit www.rmoc.com
The Chaffee County Fair and Rodeo in nearby Poncha Springs will be held July 22 – Aug. 2 showcasing the biggest pumpkins, the newest gizmos and the toughest rodeo cowgirls and cowboys in the county.
AUGUST
Salida welcomes Mumford & Sons and The Flaming Lips to the 2015 Gentlemen of the Road Stopover on Aug. 21-22. Also performing are Blake Mills, Dawes, James Vincent McMorrow, Jeff The Brotherhood, Jenny Lewis, the Vaccines and Tune-Yards, all at the Vandaveer Ranch southeast of Salida on Highway 50. For ticket information, visit www.gentlemenoftheroad.com/tickets. Vendors, entertainers and volunteers may email information to beatrice.price@cityofSalida.com. 
SEPTEMBER
SALIDA WINEFEST 2015 returns to downtown's Riverside Park on Saturday, Sept. 5. Formerly known as the Salida Mountain Wine Festival, Salida Winefest is brought to you by the Salida Chamber of Commerce and host Vino Salida. The festival highlights Colorado wineries plus local food vendors, music and art. Families are welcome to bring a blanket, spread out and enjoy the festival. Tickets include a commemorative wine glass and unlimited wine samples and will be available online at the Salida Chamber of Commerce.
Enjoy the simplicity of a Hometown Picnic with food, music and entertainment in Riverside Park in downtown Salida on Sept. 6.
Find everything you need to stay warm and fashionable this winter at the Fiber Arts Festival Sept. 12-13 at Riverside Park or take a class and learn how to make your own items. Beautifully hand-crafted scarves, mittens, jackets, socks, hats and coats are made from the natural fibers of alpacas, paco-vicunas, llamas and sheep.
Gear up for Salida Bike Festival on Sept. 17-20 offering unique and fun bike events throughout the week for all ages and abilities. Free group rides, bike films, a chainless race, pump track competition, a bike parade, the return of the Banana Belt Mountain Bike Race, the 16th Annual Monarch Crest Crank and free live music in Riverside Park – plus much more!
OCTOBER
TBA – Visit again soon.
NOVEMBER
Welcome the holidays during Salida's Christmas Mountain Lighting and Parade of Lights held annually on the day after Thanksgiving (Nov. 27, 2015). Riverside Park is officially transformed into Holiday Park and Tenderfoot Hill ("S" Mountain) is lit up as Christmas Mountain. Festivities start with a parade on F Street, followed by an open house with free cocoa, cookies and entertainment at the SteamPlant Event Center. Downtown shops and galleries have extended hours, and local restaurants and bars are bustling with activity.
DECEMBER
Ring in the New Year on Dec. 31, 2015, with food, drinks, music and a spectacular view of the Monarch Torchlight Parade.  For additional information visit skimonarch.com
---
Check our calendar pages for additional events throughout the year.