---
Fabulous Finds
139 W. 1st Street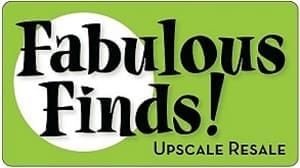 Salida, CO 81201
Phone: (719) 530-0544
fabulousfinds.salida@gmail.com
Fabulous Finds opened to the public in December 1997 and has been proud to serve the community since then as an eclectic Antique Emporium comprised of many local vendors. The 7,500 s.f. business quickly established itself as a landmark store and destination shopping mecca in the historic downtown district. Dea and Dan Maltby relocated to Salida from Ft. Lauderdale, FL. Dea, along with her sister, Sandy Lyles, ran Fabulous Finds, with Dan serving the community as a realtor with First Colorado Land Office for over 14 years.
In 1998 Fabulous Finds was instrumental in starting the now-popular Holiday Park which runs each year from Thanksgiving weekend through December in downtown Riverside Park.
In the summer of 2013, after paring down a bit, Fabulous Finds reopened its doors in a new location, with a new look and new offerings for its hometown and visiting customers. Dea and Dan have partnered in this new venture and are thrilled to be back in service! Billed as an upscale-resale store, you will find we are certainly that! But, upscale prices? Never!
Fine women's clothing, jewelry, accessories and home decor from past to present fill the store with Fabulous Finds at every turn. Servicing customers for 17 years has given Dea and Dan a solid feel for what to offer in this new venue. So, come check us out — hunt, discover and claim your own Fabulous Finds! You definitely won't be disappointed.
139 W. 1st St., next to Salida's Storyville Theater. Business hours are Monday through Saturday, 11 a.m. to 6 p.m.; Sunday, 12 noon until ?