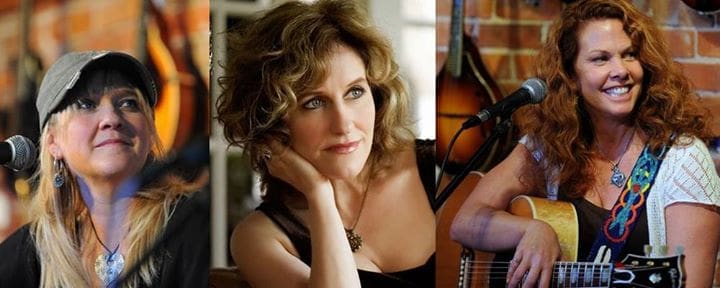 You won't want to miss this special show, featuring Rebecca Folsom, Sally Barris, and Mary Huckins (of Dakota Blonde).
These three powerful female singer-songwriters take the stage for a one-of-a-kind performance!
Rebecca, Sally, and Mary will join together in beautiful harmony.
They are all powerhouses in their own right — Grammy-nominated national touring artists, fronting their own bands, award-winning songwriters, dynamic performers, and Colorado sweethearts.
From the most tender songwriting to rock-the-house grooves, this is a not-to-be-missed, once-in-a-lifetime show.
Tickets
Tickets are $17 in advance and $20 at the door and are available at the SteamPlant Box Office, Sacred Ground Coffee Shop, Free the Monkey in Salida, the Salida Chamber of Commerce, and ONLINE HERE: https://www.eventbrite.com/e/women-in-the-round-tickets-31611347391