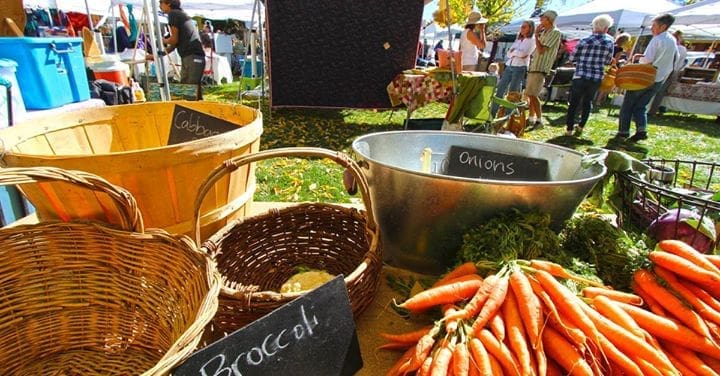 Salida, CO: Central Colorado Foodshed Alliance (CCFA) announces ShedFest! A farm-to-fork feast celebrating the harvest, local farmers, and artisans in our 100-mile foodshed. A community Feast for a Cause! Come out for one last outdoor celebration before the cold hands of Old Man Winter usher us back inside. A fest that features delicious food, all produced within our foodshed accompanied by local entertainment, music and handmade ceramic bowl. The event takes place Saturday, October 14th at Alpine Park in Salida, CO.
This year's fest is being catered by Mountain Oven, a delicious, from-scratch, organic bakery and restaurant in Crested Butte, the western extent of our foodshed. Your taste buds will experience a new level of deliciousness with a menu coming entirely from local farmers, producers, and vendors in our 100 mile foodshed. Sip on remarkable libations from Elevation Beer Co., Vino Salida, Wood's Distillery, Deerhammer Distilling Co., and Moonlight Brewpub.
Delight in a true Central Colorado experience by way of eating, drinking, dancing, and celebrating with the people who are passionate about our vibrant community foodshed. Have a ball while supporting the CCFA: the cooperative that organizes the local farmers markets. Participate in workshops with farmers market vendors from 9 am – 2 pm. Be entertained by a show by the Salida circus, music by Big Meadow, David Tipton, and Velvet Sol. Enjoy yard games, dancing, and merriment with friends and family.