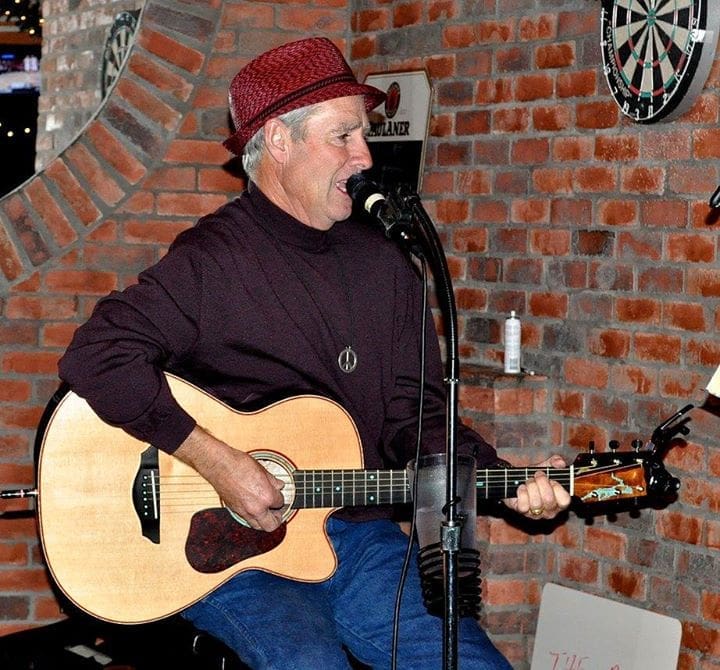 While driving through southern Colorado "In the Summertime" played on the radio and Jerry Robbins became "Mungo Jerry". Yes, I can play it, but my musical career started when The Beatles performed on The Ed Sullivan Show. I became addicted to Beatles music. I don't know all their songs but I know many of them. I never learned to read music so I developed my ear and literally wore the grooves out of the records learning their songs. As their music progressed, I improved and had my first performance at age 15 on a local music telethon in my hometown of Roswell, New Mexico. Over the past fifty years I have expanded my musical variety to include dozens of bands and individual artists and hundreds of songs. The Eagles are my second favorite group so I know a lot of their music as well as some of Don Henley's and Glenn Frey's individual songs. I probably know more music and artists from the 60's and 70's such as The Beach Boys, The Doors, CCR, Johnny Rivers, The Lovin Spoonful, Simon & Garfunkel, Neil Young, Cat Stevens, Bob Dylan, and Neal Diamond. However I have learned a lot of Tom Petty's music, Jimmy Buffett, Jackson Brown, and other current male and female artists-from country to pop. What I have found is that I get bored playing the same songs so I continue to add new music.
I believe in using great equipment to enhance performance. I own two custom Pimentel guitars, one steel string and one classical. I also own a custom Pimentel ukulele. These instruments are acoustic with Fishman electronics to produce a great, full sound. I have a very good Yamaha PA system and use a harmonizer with some of the vocals. I also play the harmonica and use it with several songs.
I also use backing tracks with many of our songs. Many were recorded at Mike's recording studio and some were purchased from other sources. Mike's tracks include bass and drums for The Mungo's and the tracks I purchased for solo gigs include everything except the lead vocals. This allows us to play virtually any type of gig. I play without tracks when I play solo and as The Mungo's.