---
Cause for the Paws: 3rd Annual Fundraising Event for the Ark Valley Humane Society – October 20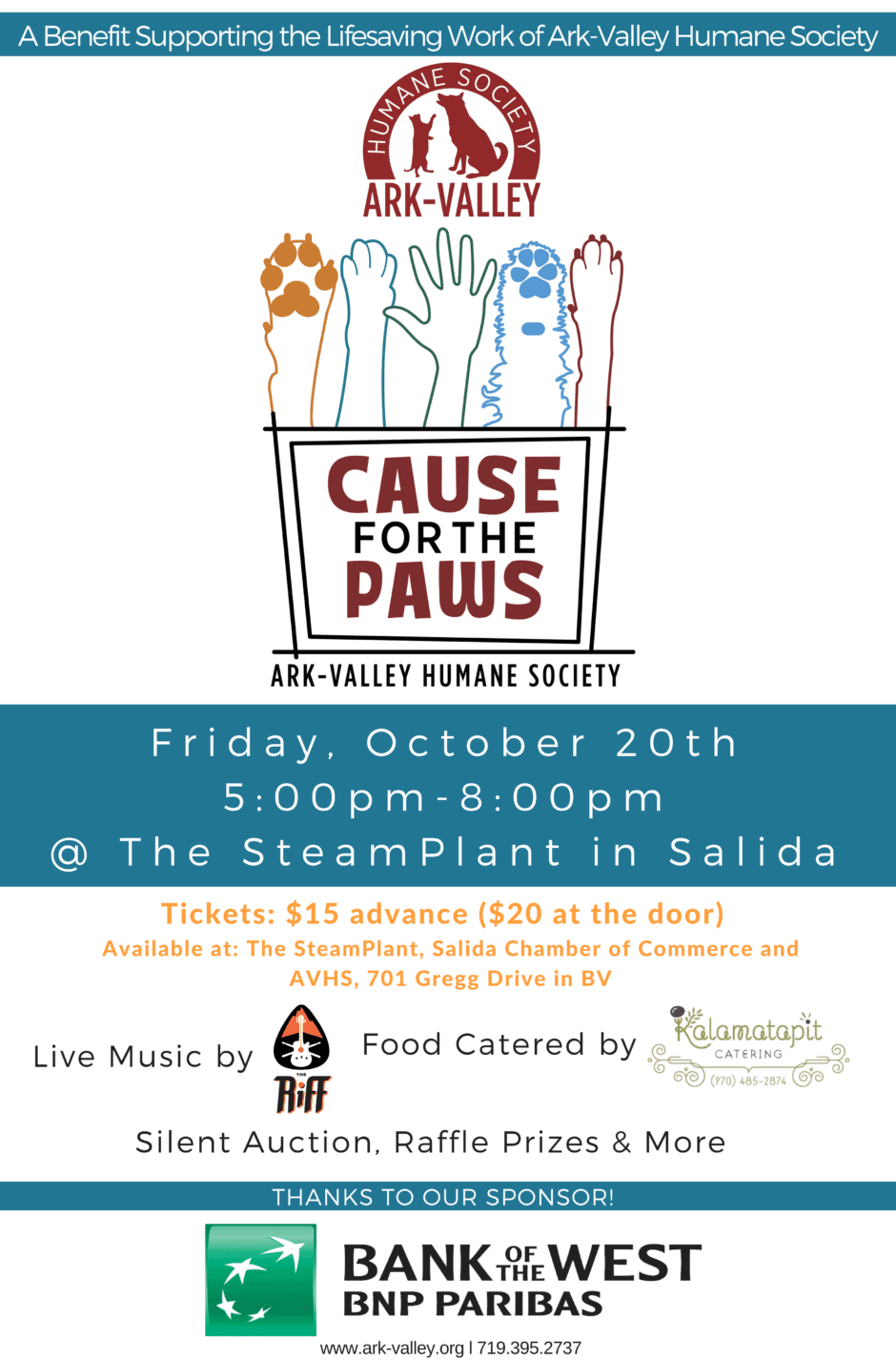 A benefit supporting the lifesaving work of the Ark-Valley Humane Society
Friday Oct. 20th 5-8pm
Salida Steam Plant
Cause for the Paws is Ark-Valley Humane Society's largest event of the year, raising crucial funds for the over 1,000 animals helped each year. With live music, catered food, raffle prizes and a beautiful venue, Cause for the Paws is an event that shouldn't be missed.
Featuring:
Food by Kalamatapit Catering
Music by the Riff
Silent Auction
Raffle Prizes
Several New & Fun Additions
Tickets- $15 per person or $20 at the door
Tickets available for purchase at: Salida Steam Plant, Salida Chamber of Commerce, or Ark-Valley Humane Society at 701 Gregg Dr. In Buena Vista.
More info at: http://www.ark-valley.org/cause-for-the-paws/