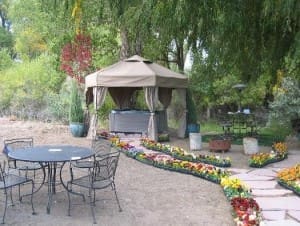 Phone: 719-539-6400 | 7121 County Road 107 Salida, CO 81201
Email: derald@bradybrothersinc.com
Website: www.bradyswest.com

Brady's West carries everything you need to create and maintain your best lawn and backyard oasis. From grass seed to evergreen trees, deciduous trees, shade trees, shrubs, annuals and perennials. Exceptional fresh flowers delivered twice a week. The selection is great, with both everyday and seasonal favorites. Let Brady's help you set the perfect stage for your wedding, party or special event. Florist, garden center, nursery, landscaping, statuary, fountains & Maax Spas.