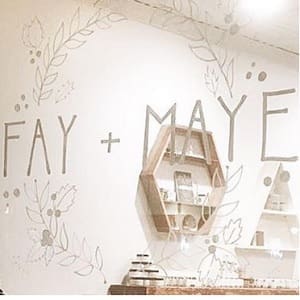 Phone: 719-207-4556 | 130 F Street Salida, CO
Email: admin@fayandmaye.com
Website: www.fayandmaye.com

Fay and Maye, is your local stop for all things good. We have carefully selected a variety of products that we absolutely love, from candles to leather bags. We work with small companies located throughout the United States, and have just one company we work with located in Mexico. We can truly say that we love all of our vendors and are proud to tell the stories of each of our products.