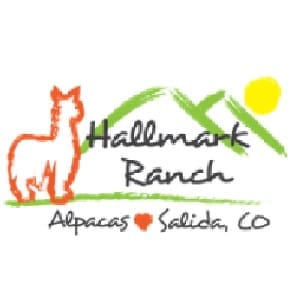 Phone: 719-539-5293 | 9518 Hwy 291 Salida CO
Email: reininp@msn.com
Website: www.hallmarkranchalpacas.com

We are a hands-on alpaca ranch located minutes from beautiful downtown Salida. With 8+ years of experience in the alpaca industry, we lovingly care for our alpacas in a small ranch environment, giving full-time attention to our healthy, well-bred herd. We offer ranch tours providing educational Information and an opportunity to meet our alpacas in person; a fun activity for kids and adults. We willing share our knowledge and experience to those looking to own alpacas, or to simply learn more about these endearing, easy-to-care-for animals. We recently opened an on-site farm store, offering fiber products from our alpaca fleece along with an assortment of alpaca-related products. Our fleece products are enjoyed by fiber artists, knitters, spinners and felters, with hand and mill-spun yarn, roving and batts of high-quality, "locally grown" alpaca fiber, in a range of natural colors.