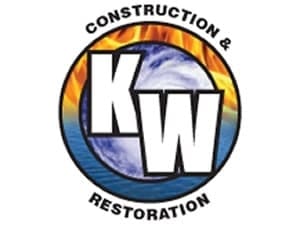 Phone: (719) 539.3022 | 7714 W. US Hwy 50 Salida, CO
Email: kw@kwrestoration.com
Website: www.kwconstructionrestoration.com

With more equipment and manpower available, KW can service multiple customers simultaneously when catastrophes occur. KW personnel are well trained in all aspects of mitigation and restoration, including water, fire, mold, pest, wind, ice and crime/trauma. Whether you are in need of mitigation repairs, drying, re-construction or new construction, KW has staff and equipment with a millwork shop, content cleaning facility, excavation equipment and state-of-the-art drying equipment, K.W. can handle your needs.