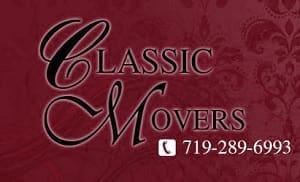 Phone: (719) 289-6993 | 510 Main Street Canon City, CO 81212
Email: jared@classicmover.com
Website: www.classicmover.com

Family-owned and operated moving company. The company was started in 2009 by Jared, Rusty and Debbie Lake. Initially, Classic Movers was started to serve the Canon City area. In five short years, we have seen our market increase to allow us to serve the greater southern Colorado region. We are a full-service moving company. Our duties entail: packing/unpacking, loading/unloading, and transportation.