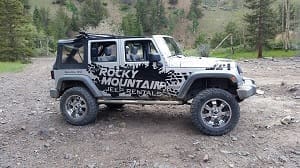 Phone: 719.539.3088 | 345 W Hwy 50 Salida, CO
Email: craig@rockymountainjeeprentals.com
Website: www.rockymountainjeeprentals.com

Anderson Motors - Rocky Mountain Jeep rentals will help you get off-road, off the beaten path, and experience all that Colorado has to offer. We also carry motorcycle rentals, Harleys for pavement use, dual-sport bikes for trail use, Jeep rentals, 4x4 rentals, pop-up camper rentals, car rentals, SUV rentals. Please call to learn more.