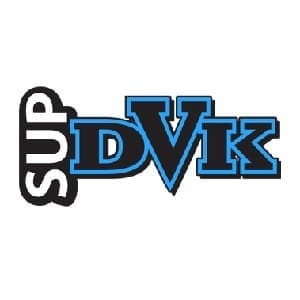 Phone: 800-842-3795 | 129 W. Sackett St. Salida, CO
Email: marketing@dvk.com
Website: www.supdvk.com

SUPDVK is here for all your inflatable water craft needs. Stop by and get a tube, or just to chat and ask about the river. Dvorak Expeditions has a legacy in Colorado for river running and whitewater experience, we want everyone to share our love of the Arkansas River by experiencing it by whichever method you prefer. It may be a float tube today, a SUP tomorrow, or a Class IV-V raft trip with an experienced guide down Pine Creek. Maybe you just need to know the best place to park your car at nearby access points or better yet, let us shuttle it for you. Whatever it may be, please stop by and let us help you have the best adventure for your needs.