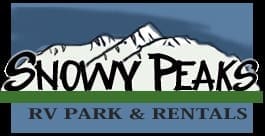 Phone: 719-395-8481 | 30430 US Hwy 24 N. Buena Vista, CO
Email: info@snowypeaksrvpark.com
Website: www.snowypeaksrvpark.com

Ever wish you could camp in an RV without having to own one? Perhaps you just really do not want to pull yours to the mountains? No problem! Renting one from us is quick and easy! Snowy Peaks offers rental of late-model recreational pop-up campers and travel trailers for you to explore Colorado's great outdoors, either from our park or anywhere else on your own - or have us deliver and pickup anywhere in Colorado!