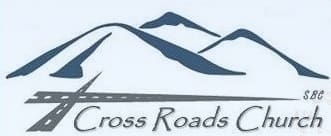 Phone: 719-539-3393 | 10915 CR 128 Poncha Springs, CO
Email: crossroadschurch@fastmail.fm
Website: www.crc4him.com

Cross Roads Church is a group of Christians who seek to love God, love each other and love their community. The Church was started by a small group of people from Temple Baptists Church, Salida, who believed there should be a church in Poncha Springs. A pastor from Oklahoma and his wife came to serve the congregation and a building was built in 2000. In 2002 the Oklahoma couple returned to that state and Dub Chambers was called to be the pastor. he served in that position until 2012. The church grew in number and an addition to the first building was completed in 2006.