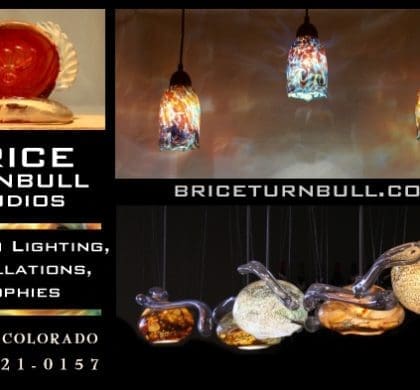 Phone: 719-221-0157 | 340 W. Grand Ave Salida, CO
Email: brice@btglass.com
Website: www.briceturnbull.com

A Glassblowing studio specializing in custom lighting projects including UL listed fixtured, trophies/awards, and gifts. Brice Turnbull Studios offers a wide range of custom lighting. Many options of pendant lights, sconces, and simple chandeliers to fully custom masterpiece chandeliers incorporating hand made armatures by metal smiths are what set this work apart from factory options.