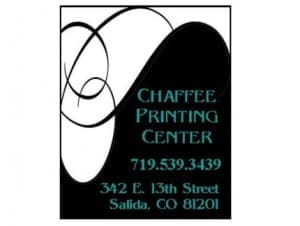 Phone: 719-539-3439 | 342 East 13th St. Salida, CO 81201
Email: chaffeeprinting@gmail.com
We are a full-service copy, digital printing, offset printer. We can use just about any media (i.e., CD, DVD, flash drives, email, etc.) to generate customer copy to paper. We produce everything from business cards to brochures, newsletters to promotional projects, manuals to books, banners and signs.