---
AgriSummit 2017 – April 21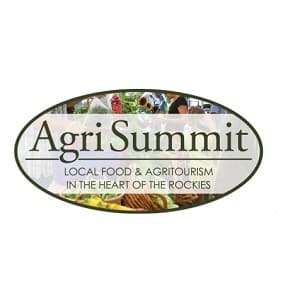 AgriSummit is a day-long event highlighting opportunities for learning, discussion and networking focused on local agriculture and agritourism in the Heart of the Rockies region.
Topics will include ranching for profit, market channel assessment, the ecology of backyard gardening and much more!
Held at Salida's SteamPlant Event Center, AgriSummit 2017 will also include a catered luncheon featuring local foods and an early season farmers market. The day's events will be followed by Guidestone's 10th Anniversary Gala Dinner and a silent auction.
JOIN US! FRIDAY, APRIL 21, 2017
www.guidestonecolorado.org 719-239-0955 info@guidestonecolorado.org
Guidestone Colorado a 501(c)3 non-profit organization that is growing a vibrant agricultural future through education, community building, and partnerships. PO Box 1056 | Salida Colorado 81201
Schedule of Events:
8:30am: Registration/ Farmers Market opens
9:00am: Welcome/Opening Remarks
9:15am: Special Address
10:15am: Breakout Sessions
12:00pm: Lunch Served and Farmers Market
1:15pm: Breakout sessions (60 min)
2:30pm: Breakout sessions (60 min)
3:30pm: Community Open House/ Farmers Market/ Cash Bar
4:30pm: Silent Auction Opens
6:00pm: 10th Anniversary Guidestone Gala Dinner