---
Accent USA – April

START DATE: 4/3/2017
END DATE: 5/5/2017 OR WHILE SUPPLIES LAST
Dear friends,
Here is your Kaeser Special of the Week. Also, please check out other great offers by going to the links at
BestBuys .
Please call or e-mail us if you have any questions.
Have a great week!
Mike & Karen
1-800-562-1022 / Accent USA Inc.
GIVE YOUR CUSTOMERS AND PROSPECTS THEIR NEW FAVORITE COFFEE MUG AND YOUR LOGO WILL BE TOP OF MIND FOR YEARS
E7130 11 ounce Norway Mug is a sophisticated two color mug with a brilliant white interior and choice of vivid outside color. The ample 'C' handle is comfortable and the overall line of this mug is quite appealing. Meets FDA requirements, hand washing recommended for longest life.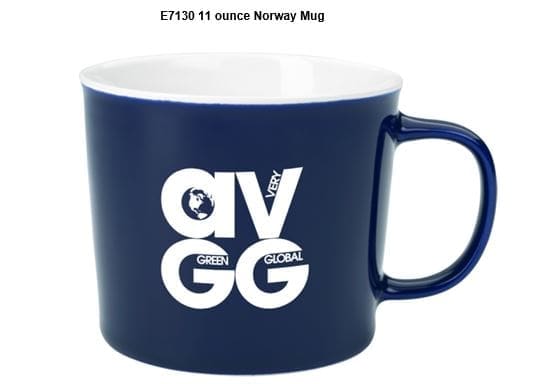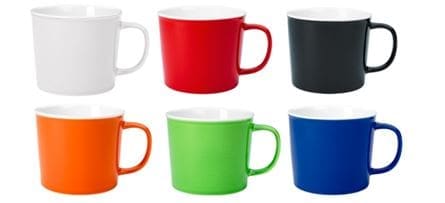 Size: 11 ounce 3 1/4" tall
Colors: cobalt blue, white, red, black, orange, lime green, ocean blue – all with white interior
Imprint: 3"w x 1 3/4"h, Wrap 6"w x 1 3/4"h
Exclusively offered by K&B at 51% off regular price of $4.64
All White – 46% off regular price of $4.20
$2.25(c) colors, minimum 72
$2.15(c) all white, minimum 72
Price includes 1 color/location imprint. Set-up: $40 (g) per location. One color imprint only. For two side imprint, add additional set-up plus 25¢ each running. Wrap is 6"w max and is not a two side imprint. Exact reorder: $25 (g) set-up per location. Production 5-7 working days. Shipping weight: 31 pounds per 36, carton 18" x 18" x 19". Protective-Pack commercial cartons required: add $6.25 (g) per 36. FOB FL. Hit.