---
High Country Bank – July

July is National Make a Difference to Children Month
Dear Friends,
In honor of Make a Difference to Children Month, we wanted to provide you with some very helpful tips to assist you in talking to your children about money, knowing that it would "make a difference" in their future.
How soon is too soon to talk to your kids or grandkids about money?
If they are old enough to ask for a toy or a bike, they are old enough to start learning financial lessons that will last a lifetime.
The best financial lessons are part of everyday experiences. Look for opportunities to talk about money, read books aloud and play games that center around spending money wisely. Be open and honest when you discuss your financial experiences-good or bad.
Here are some examples of teachable moments to help you get started:
At the bank 
When you go to the bank, bring your children with you and show them how transactions work. Get the manager to explain how the bank operates, how money generates interest and how an ATM works. Ask the manager to schedule a tour.
Discuss how your pay is budgeted to pay for housing, food and clothing, and how a portion is saved for future expenses such as college tuition and retirement.
It's easy to give clear examples of "needs" and "wants" using different kinds of foods at a grocery store. Milk (for strong bones) is a need; soft drinks are a want. Explain the benefits of comparison shopping, coupons and store brands.
Assign chores and give them a monetary value. Discuss ways to budget and divide allowances. Encourage children to set a financial goal, such as saving for a bike, and figure out how to achieve it.
Explain the many ways that bills can be paid: over the phone, paper or by check, electronic check or online check draft. Discuss how each method of bill pay takes money out of your account. Be sure to cover late penalties, emphasizing the importance of paying bills on time.
Explain that credit cards are a loan and need to be repaid. Share how each month a credit card statement comes in the mail with a bill. Go over the features of different types of cards, such as ATM, debit and credit cards.
While online, explain to your children how valuable their personal
information and privacy is to you, to them and to online predators. Discuss the risks and benefits of sharing certain information. Then, as a family, make a list of rules for keeping personal information safe online.
Whether you are planning an outing to a local amusement park or a once-in-a-lifetime trip, emphasize the value of saving as a family. Set a family savings goal that involves your children. Figure out the cost and discuss ways everyone can help to reach the goal.
Enjoy these teachable moments.  The fun factor is important, and creativity is essential.  If you are looking for advice, please ask your friends and family at High Country Bank.
Happy Summer from all of us, to all of you!

Charity of the Month
High Country Bank is proud to announce its July Charities of the Month; Tree of Hope in Salida, Mini Blessings in Buena Vista, and New Horizons in Cañon City.
High Country Bank Continues Support of Salida Soup
It is with pleasure that High Country Bank continues to support Sellars Project Space as they orchestrate Salida Soup, which is a monthly community-based potluck where participants, through this micro-granting dinner, assist a variety of projects in the Upper Arkansas River Valley.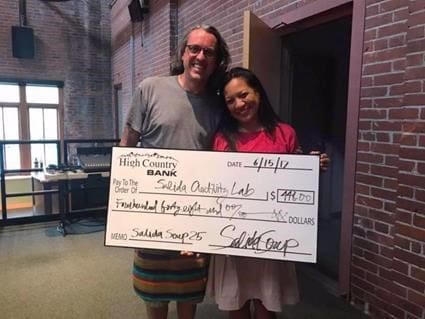 Salida Creativity Lab receives $250.00 from High Country Bank at last month's Salida Soup, along with over $200.00 in donations from attendees.
Salida Women's Softball Association
It is with pride that High Country Bank supports the Salida Women's Softball Association. It is exciting to not only watch the community involvement in this sport, but we also enjoy getting to watch our employees and their families as they participate.  Good luck team!
Salida Regional Library Yo-Yo Class
HCB is happy to support the art of Yo-Yoing.  This summer class for teens and preteens is being offered through the Salida Regional Library. We can't think of a better way to pass time.  This is something that anyone can do anywhere, and this simple toy can lead to amazing things.
Chaffee County Fair
High Country Bank encourages the community to come on out to the Chaffee County Fair, from July 20 – July 30th.  Check out the annual Coin Search which HCB is excited to sponsor.  Hope to see you there.  "This ain't their first rodeo!"
Poncha Springs Children's Garden
The Poncha Springs Children's Garden offers a summer gardening program for children ages 5 – 11.  This ten week program focuses on soil, water, seeds, plant propagation, plant disease, harvest, and preservation of produce.  High Country Bank is happy to support this innovative and exploratory program in its sixth year.
High Country Bank Presents Thursdays at Six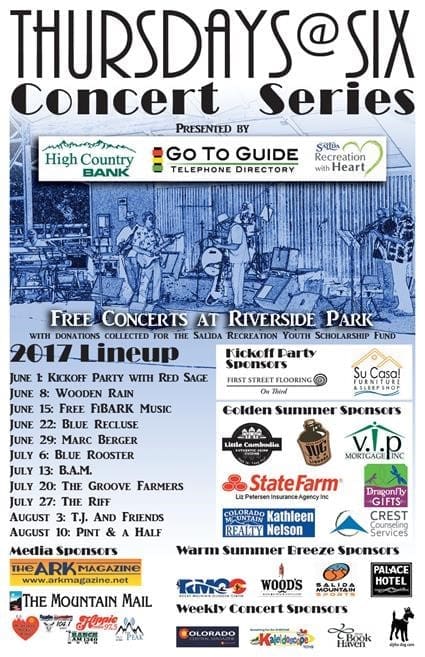 High Country Bank Facebook VIDEO CONTEST!!!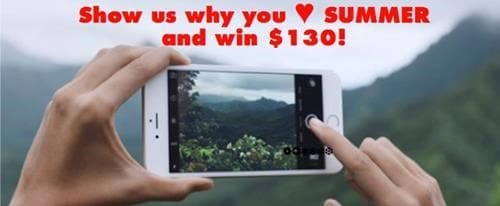 You have a phone, right? It shoots video right? So, why haven't you entered our video contest? It's EASY and FREE! We want to know why you ♥ summer in the "Heart of Colorado!" Show us why in a video of 60 seconds or less and you could win $130, in honor of our 130th Anniversary. Choose from 4 Categories for your video: Sports, Family, Community, or our Employees-and-Family-Only category.
The top winner in each category will win $130!
HOW TO ENTER: Just shoot your video showing why you love summer in the Heart of Colorado (60 seconds or less), and then post it on our Facebook page.
Videos will be reviewed and approved by HCB before they are posted. Click here to see all the rules and judging criteria:
https://www.highcountrybank.net/…/Video%20Contest%20Officia… 
We are grateful to have the opportunity to engage our neighbors and work with them in "Building Futures Together."  Visit us at www.highcountrybank.net and please like us on Facebook www.facebook.com/HighCountryBank.   Member FDIC.